Here are a few products that we use and highly recommend for you.
The #1 premium haircare and skincare brand in the world

Naturally based beauty and wellness products that deliver results

Dermatologist-approved, premium healthy aging products

Products developed using groundbreaking technology and proprietary formulas by our expert scientists, backed by our world-renowned Scientific Advisors.
Multi-purpose Concentrate makes cleaning simple, affordable and sustainable. Given these products are refillable, they're significantly less expensive than similar single-use products. Simply dilute The Concentrate with water, and you'll be ready to tackle any cleaning job around the house, even your dirty laundry. Happy Cleaning!
Certified Organic, Shade-Grown, and Fairly Traded. Try a pound FREE when you join the Coffee Lovers Club. Free shipping!
---
The natural sweetness from the monk fruit comes from mogrosides, not fructose or sucrose. Hence, this
sweetener has zero calories, zero glycemic index, and is the healthiest alternative to sugar.
ION*Biome is unlike any supplement on the market. Made in the US, ION*Biome is a soil-derived, scientifically-backed mineral supplement that has been shown in lab studies to strengthen tight junctions in the gut wall, our firewall against toxins entering the body. ION*Biome helps create a biological environment for good gut bacteria to grow and flourish, to support improvement of overall health.
ION*Biome is easily added to your daily health plan to balance gut health, combat environmental exposures, promote immune function, and enhance mental clarity. ION*Biome is proudly made in the USA.
Free Shipping!
---
Clean Makeup products. Made with a combination of safe, certified organic, and EcoCert ingredients. Utilizing years of
compiled evidence-based research and safety data, and research from non-profit health organizations, we have
thoughtfully selected ingredients that will not put your health at risk.
Thankfully you no longer have to compromise your beauty for your health, or your health for your beauty.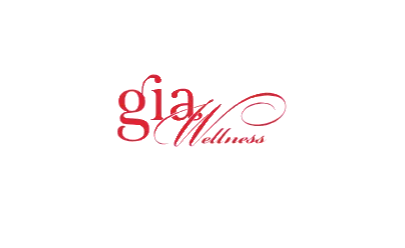 GIA Wellness has become an industry leader in the areas of hydration, nutrition, weight management, anti-aging, and human energy. They offer life-changing wellness products and technologies that allow people to grow in their health and well-being.
Zollipops are sugar free, non-GMO, gluten free, dairy-free, vegan, kosher and made with natural flavors and colors in the USA. Flavors: Natural Peppermint, Strawberry, Grape, Orange, Cherry, Raspberry and Pineapple
Fitglow Beauty is natural beauty products fueled by highly active vitamins, humectants and plant sterols using the latest in natural formulating and research. Fitglow Beauty uses whole food base formulas infused with targeted organic extracts to nourish skin to feed your beauty.
---
The MOST POWERFUL LED Therapy Lights
PlatinumLED Therapy Lights emit the highest amount of irradiance than any other LED therapy light on the market today! This delivers more power with deeper penetration than any other light is capable of. Thanks to our many years designing and producing ultra-high power LED panels, we're able to bring clinical grade LED therapy to the home or medical office user.